Friends:


It has been a semester like no other, and we have much to report. Read on!
---
Conferences

Center Hosts First-Ever National Conference on Coerced Debt

The Center, along with the Center for Survivor Agency and Justice (CSAJ), hosted the first-ever Coerced Debt Summit, a convening of more than 100 attorneys, policy advocates, academics, and non-attorney service providers from around the country.
"Coerced debt" is incurred in the context of an abusive relationship, including domestic violence or elder abuse. An abusive partner, family member, or caretaker generates debt in the survivor's name through transactions involving coercion or fraud.
The Summit opened with an overview of coerced debt featuring Professors Angela Littwin and Adrienne Adams, the researchers who coined the term. Focused sessions followed in specific areas: family law and orders of protection, debt collection, and advocacy and partnership building. Finally, policy advocates from Texas, Maine, and California shared innovative legislation enacted in those states. (Indeed, participants from California were able to announce that Governor Newsom had signed into law a coerced debt bill the day before the conference.)
The Center is privileged to have been able to work with the remarkable team at CSAJ to bring together such a committed and creative group of attorneys and advocates. Addressing an issue as complex and urgent as coerced debt requires input from experts in many fields: consumer protection, domestic violence, and elder abuse. As the Summit illustrates, the Center can and does bring together people from disparate fields to tackle shared problems. 


Advocates From Across the Nation Convene To Develop Economic Justice Policy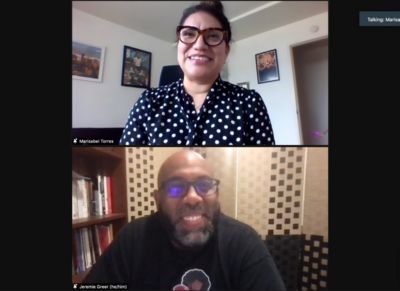 This fall's Economic Justice Policy Advocates Conference (EJPAC) brought together policy advocates who are leading efforts to advance economic justice and consumer protection in their respective states.
Over the course of the two-day event, participants from more than 30 states workshopped policy ideas to tackle pressing state policy issues, including evasion of state usury laws, problems in distributing federal COVID relief funds, and strengthening state debt collection protections, among many others.
The Conference featured two riveting keynote speakers. On the first day, the co-founder and co-director of Liberation in a Generation, Jeremie Greer, provided his inspiring perspective as a lifelong advocate for racial and economic justice. On the second day, Minnesota Attorney General Keith Ellison offered words of wisdom on how to work with state governments to make lasting change. 
The Center hosted the virtual convening along with a transcontinental dreamteam of economic justice advocacy organizations, including Hope Policy Institute, Center for Responsible Lending, Maryland Consumer Rights Coalition, Michigan Poverty Law Program, National Association of Consumer Advocates, National Consumer Law Center, New Jersey Citizen Action, New Mexico Center on Law & Poverty, Texas Appleseed, Woodstock Institute, and Alaska Public Interest Research Group.
The EJPAC gathering proved once again how valuable it is to convene people working toward economic justice in states across the nation. We look forward to the next chance to bring together this remarkable group of advocates – coming Spring 2022!

Lunch Events
The Center played host to a remarkable program of lunchtime events this semester:
Welcoming New Students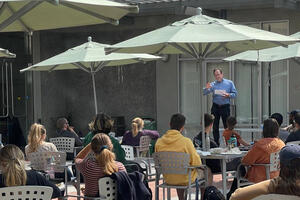 The Center welcomed over 60 socially distanced new students to Berkeley Law this year outside at Steinhart Courtyard, complete with (in the Center's 'umble opinion) Berkeley's finest pizza. The incoming cohort has already made its mark by founding new student organizations getting involved in CAPS and C-3PO.








JD to Policy Advocacy Panel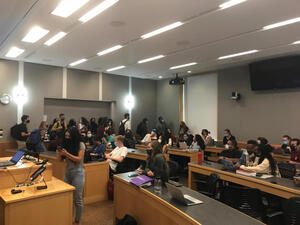 Three former and current powerhouse advocates zoomed in to the law school to share with students how to begin and build a career in policy advocacy: Luan Huynh (budget consultant to State Senator Steven Bradford (and formerly to Senate Budget Chair Holly Mitchell)); Desiree Nguyen Orth (director of EBCLC's Consumer Justice Clinic); and Suzanne Martindale '10 (Senior Deputy Commissioner of California's Department of Financial Protection & Innovation (and formerly Senior Policy Counsel for Consumers Union / Consumer Reports)). The eye-opening session, part of an increasing focus on policy advocacy at the law school, presented students with the prospect of using their J.D. to write the laws rather than just implement them.





Changes to Student Loan Law
Two of the nation's leading experts on student loan law — Persis Yu of the National Consumer Law Center and Mike Pierce of the Student Borrower Protection Center — joined Berkeley's own Professor Jonathan Glater, himself a leading scholar in the field, to discuss imminent changes in student loan policy, especially the significant improvements now being undertaken in the Public Service Loan Forgiveness program. With Berkeley Law's own Financial Aid Office also in attendance, students were riveted.
Watch here.





Evictions and Rent Debt During the Pandemic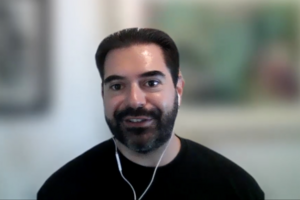 In October Michael Bracamontes (Bracamontes & Vlasak), Miguel Soto (East Bay Community Law Center), & Andrew Yarak (Centro Legal de la Raza) joined us to discuss tenant protections and what legal aid and plaintiff-side attorneys are doing to help struggling renters in the wake of the recent expiration of California's eviction moratorium – and the coming wave of back rent debt collection actions. 
Watch here.





Credit Reports: How Racial Bias, Gender Inequity, and Criminal Records Influence Where You Can Live, Work and Borrow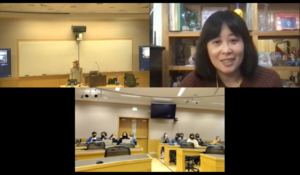 Chi Chi Wu (the nation's leading public interest authority on credit reports) and Erika Heath (the plaintiff-side expert who is teaching Berkeley Law's credit reporting course this Spring) visited the law school to elucidate the ways that built-in biases and errors in credit reporting can keep people from jobs, housing, and access to financial products.
Watch here.





CLASS Mentorship Program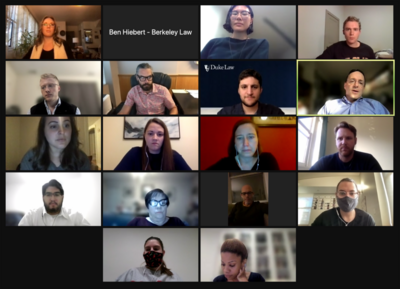 The Consumer Law Advocates, Scholars & Students (CLASS) Network has been going strong this fall. In October, the nationwide organization of consumer law and economic justice students met with Stacey Schesser, chief of privacy enforcement for the California Department of Justice. In November, the group met with Sam Levine, the new director of the FTC's Bureau of Consumer Protection. And just last month CLASS launched a new mentorship program for law students interested in careers in consumer protection law. More than 30 students have embarked on the program, with an equal number of mentors joining them from plaintiff-side firms, government agencies, legal service providers, and nonprofit organizations. As one participant remarked: "We are building the future of the profession."







New Consumer Law & Economic Justice Course Offerings this Spring
The Center has arranged for a rich table of seven consumer law and economic justice course offerings for the spring. Most already have a waitlist!

Published Justice Project
The Center has continued its efforts to build consumer protection law, one case at a time. Staff Attorney Eliza Duggan, writing for of a raft of public interest organizations, successfully petitioned the First District Court of Appeal to publish Duncan v. Kihagi, a decision affirming a multimillion-dollar judgment in favor of a family of residential tenants against their former landlords for wrongful eviction and harassment. In a time when rentals are scarce and COVID-related eviction protections will soon expire, this opinion makes clear that landlords may not deny services or harass their tenants in order to force them to move out — then raise the rent.
And just before press-time, we learned that the Fourth District Court of Appeal in San Diego had granted the Center's request to publish its opinion in Chambers v. Crown Asset Management, a decision requiring debt buyers to produce evidence that a valid arbitration agreement exists before the court will grant a motion to compel arbitration. When the plaintiffs sought publication, the Court denied the request. But when it received a letter from Eliza Duggan, the Court decided the opinion should be published after all.
Find out more about the Published Justice Project here.

In the Media 
John Oliver, PACE, and Berkeley Law
 Late-night host and Consumer Protection Law sage John Oliver hosted a segment this summer on Property Assessed Clean Energy, a once-promising program offering homeowners financing for energy improvements that is paid back through their property taxes. In practice, PACE has put all too many low-income homeowners at great risk of losing their homes. Contractors have sold the program door-to-door, deceptively offering "a free government program" that they claim will "pay for itself." When homeowners can't pay their property taxes, which in some cases have tripled, they face foreclosure. 
The Last Week Tonight episode featured an interview with Berkeley Law's own Professor Clauda Polsky, who discussed the program's risks and shared findings from the Environmental Law Clinic's report, The Dark Side of the Sun: How PACE Financing Has Under-Delivered Green Benefits and Harmed Low-Income Homeowners. A very careful look at the credits will reveal the possible involvement of the Center as well.
Shout-Out in the LA Times
Center Director Ted Mermin was quoted in LA Times business columnist David Lazarus' piece on consumer debt and the statute of limitations.

Faculty Force
Finally, we are thrilled that Jonathan Glater has joined the Center as our Faculty Director. The Center now has five Faculty Advisors as well: Abbye Atkinson, Chris Hoofnagle, Manisha Padi, Abhay Aneja, and Prasad Krishnamurthy.
It is a very impressive team.